Bristol dance film makes international festival shortlist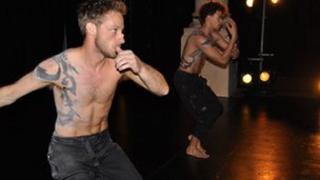 A Bristol dance company has been shortlisted for an award at an international dance online short film festival.
The film Stronger by Champloo, reached the final of the IDILL festival's audience choice category.
The four-minute film features in the company's production White Caps, performed by dancers Wilkie Branson and Joel Daniel.
They recently took the production to Sadler's Wells in London.
Their fundraising drive saw Bristol Community Dance Centre selling tomatoes to help finance the trip.
Mr Branson, who directed the film, said it was a "huge honour" to have made the shortlist.