Bristol looks to cut town green administration costs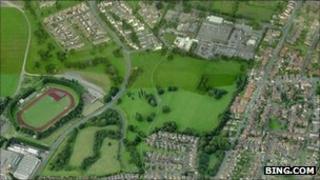 Plans are being put forward to change the way town and village green applications are processed in Bristol in an attempt to reduce costs.
The Liberal-Democrat-run council says it wants to reduce its reliance on using external inspectors which it says can cost more than £1,000 per day.
A city council spokesman urged people to take part in the consultation.
"It's important the system's fair [and] one that does not burden taxpayers with disproportionate costs," he said.
'Judicial review'
"It's also a priority to ensure the process remains objective and fair to both applicants and objectors," he added.
At present Bristol City Council is dealing with 12 applications for land to be registered as a green.
In Ashton Vale campaigners are waiting to hear whether a judicial review will be allowed into whether land near the Long Ashton park-and-ride will be protected.
Bristol City Football Club want to develop a new stadium there - which the city council has already approved.
And, last month, an area of open land in south Bristol was granted town green status despite the landowners - the city council - objecting.
The 27 acres of land in Whitchurch was given the status four years after residents submitted the application.
The land owned by Bristol City Council must now remain an open space and cannot be developed.
The consultation is due to close on 13 December.