New Avonmouth treatment plant reduce Bristol landfill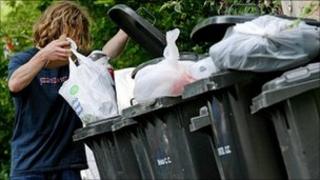 The amount of rubbish from Bristol sent to landfill has more than halved in the past year.
The city council said this was largely due to a new mechanical biological waste treatment facility operating in Avonmouth.
It said the facility extracted further material which could be recycled and produced fuel that can be burnt in biomass power plants.
The council hopes this will eventually provide electricity for 13,000 homes.
A new renewable energy plant using advanced thermal conversion is being constructed alongside the waste treatment site at Avonmouth.
The first phase of this power station is due to be completed by the end of 2012.
Maximum recycling
The council said that this time last year all of the city's waste that could not be recycled was sent to landfill.
"This was costing hundreds of thousands of [council] taxpayers' money," a spokesman said.
"Now the majority of it is being treated to ensure the maximum amount of recycling and composting material is extracted and only the smallest amount that cannot be reused in any way is landfilled."
The Liberal Democrat-run council hopes that plastic and Tetra Pak recycling collections, which are due to start next year, will make this figure even smaller.
"With these and other recycling we believe we could be one of the first cities in the country to be sending no untreated waste to landfill," the spokesman added.