What are the Bristol sounds of 2012?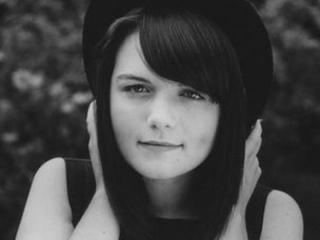 The Bristol music scene is healthier than ever. From country and folk to pop acts; rock and indie bands to electronica and hip hop artists, there is something for everyone.
With so much talent and creativity there will always be success stories. Previously Bristol has inspired the rise of trip hop, but now the world looks to Bristol for different reasons. Two genres filled the Radio 1 and Radio 1Xtra playlists in 2011: drum and bass, and dub step, both of which have roots in the West Country.
But what will 2012 hold? Will Bristol rise on the national music scene? I've selected some of the best local artists from a variety of genres as my top tips for 2012.
You can listen to the programme on the iPlayer or on Radio Bristol every Friday and Saturday evening at 01:00 GMT.
Alice Jemima
Alice Jemima is only 18 years old but she has already notched up a succession of accolades as a solo folk artist.
She's played in front of Lord Sebastian Coe at the unveiling of the Olympic rings in London, won regional competitions, entertained crowds at UK festivals and attracted the attention of national broadcasters and newspapers. Watch some of her videos here.
Duppy Beatz
Hip hop is not often a genre associated with Bristol. However, Duppy Beatz and a welcome collection of very talented DJs, rappers and singers are quickly changing that.
After coming into the BBC Introducing in Bristol studios as well as receiving several national radio plays, Duppy performed with local artists Empror, Splitz P and Buggsy at BBC 1Xtra Live in November 2011.
Watch the video of Duppy performing in the BBC Introducing in Bristol studios here.
Julio Bashmore
Anyone involved in the UK underground electronica scene will be au fait with Julio Bashmore. Based in south Bristol, he carves out an incredibly original sound harnessing all manner of influences - from dub step and drum and bass to grime and even pop.
Julio Bashmore released a series of singles and travelled the world playing gigs and festivals, including Glastonbury in 2011.
With the release of his debut album and the growing popularity of electronica music, 2012 could see Julio Bashmore break the mainstream. Watch this video of Battle for Middle You which has had nearly 100,000 views online.
The Naturals
Four friends from central Bristol, the Naturals have been playing together since they were 14. Six years on, they have matured and ripened delightfully into a distinguished and beautiful post-rock band.
I've followed them for a number of years, but now with new management, an immense catalogue of songs, and industry support, 2012 could be their year.
Listen to their forthcoming single, Finishing Moves, released on local independent label Howling Owl Records, here.
Phantom Limb
Having heard a pre-released copy, I can confidently say that the fruits of two years hard work will pay dividends when Phantom Limb release their second album in February 2012.
Yolanda Quartey has one of the most powerful and distinctive voices I have heard, fronting the refreshing soulful country sextet.
After touring their debut album in the US and Europe, the band will hit the ground running this year, especially after they are welcomed into the BBC Introducing in Bristol studios for a Den Session this month. Listen to their new album here.