Bristol drug dealer Damien Ramsey sent back to prison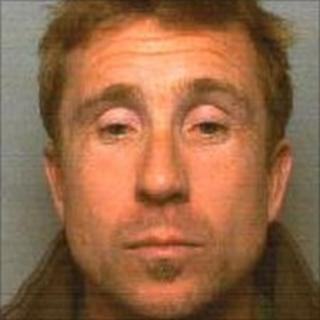 A drug dealer has been sent back to jail a month after he was let out after he failed to pay a confiscation order.
Damien Ramsey, 40, from Bristol, was told when he was jailed in 2010 that he must lose his house, yacht and three flats to repay criminal earnings.
Magistrates at North Somerset Court heard he had not made any serious attempts to sell the yacht and that he still owed more than £450,000.
He was sent back to prison for more than four years.
Ramsey was jailed for five years and four months in August 2009 after admitting possession of cocaine with intent to supply and for producing cannabis.
In October 2010 Judge Mark Horton at Bristol Crown Court ordered him to pay more than £550,000 within six months or serve five more years in prison.
He later extended the time until 14 October 2011.
On 9 December Ramsey was released from prison after serving half his sentence, but on Friday magistrates heard he had not made any serious attempts to sell the luxury yacht on the open market and that a total of £454,243.04 including interest was still outstanding.
The magistrates found culpable neglect to pay the amount and activated the default sentence which meant Ramsey was sent back to prison for 1,504 days.
A police investigation which led to the original arrest found that Ramsey owned a £220,000 Fairline Phantom 40 yacht.
When police raided his house they uncovered a drugs factory, including a haul of 30 cannabis plants with a street value of £12,000 and differing amounts of cocaine in a number of locations, including his car.
He also pleaded guilty to illegally having a knuckle duster and two cans of CS pepper spray and to stealing electricity.
Unidentified credits to his bank accounts totalled more than £350,000.
Dr Kirstie Cogram, Manager of Avon and Somerset Financial Investigation Unit, said: "This case demonstrates that Avon and Somerset Constabulary, working in partnership with the Crown Prosecution Service and HM Courts and Tribunals Service, are committed to ensuring that crime doesn't pay."