South Gloucestershire train use up over the last two years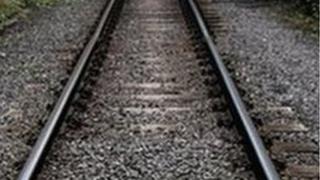 The number of people using train services in South Gloucestershire has risen over the last two years.
Severnside Community Rail Partnership figures found numbers had increased from 135 to 201, or by 49%, at Severn Beach station between 2009 and 2011.
The same weekday passenger count also found increases of 12% at Filton Abbey Wood, a jump of 26% at Patchway, and a 5% increase at Yate.
The partnership, formed in 2004, aims to encourage the use of local trains.
It covers the network of routes radiating from Bristol, bounded by Gloucester, Bath/Freshford, Weston-super-Mare, Taunton, and the Severn Estuary - including the branch line to Severn Beach.
The figures for Filton Abbey Wood show an increase from 3,102 to 3,461; Patchway has seen its usage increase from 234 up to 295, and there has been an increase at Yate from 931 up to 974.
A copy of the Severnside Community Rail Partnership's figures can be found online.