Investigation after Bristol wedding firm Aspire goes bust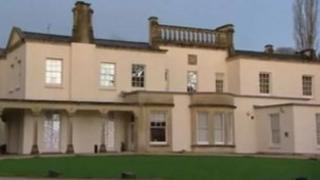 A meeting is to take place for those owed money after a Bristol wedding firm stopped trading before Christmas.
Aspire Venues could go into liquidation at the meeting, which will investigate the company's assets and to whom it owes money.
The list of creditors includes HMRC, several councils, about 60 businesses and more than 130 couples or employees.
The company's two directors have so far declined to comment on the matter.
Paul Khosla, 26, had paid more than £8,300 to Aspire for his wedding and said the company had "let him down".
He added: "It left us in an awkward position and with a bitter taste in our mouth.
'Honour these weddings'
"Obviously a wedding is a very special day to all involved and rearranging a venue at short notice is not easy."
At three out of the four venues Aspire operated from, new businesses are now taking over.
At Eastington Hall near Stroud, the owner has set up a new company and said she would honour Aspire's bookings, even if it meant losing money.
Michael Porter, operations director at Eastington Park said: "The owner and myself want nothing other than to honour these weddings and to ensure the bride and groom have a memorable day. Even if it is at a loss."
At Chewton Place near Keynsham, a former member of Aspire's staff is also setting up a new wedding service, and a new company is in place at Somerford Hall near Stafford.