Chief constable Colin Port defends 'false detectors' inquiry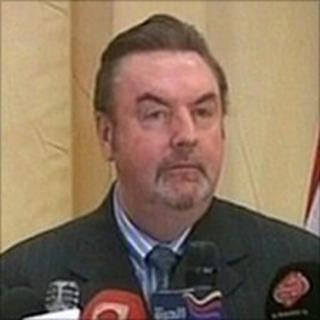 Avon and Somerset Chief Constable Colin Port has defended an inquiry over bomb detectors that allegedly do not work.
Jim McCormick, 54, director of Wincanton-based ATSC Ltd, was arrested on suspicion of fraud by misrepresentation in 2010.
But he has not been charged and was rebailed again earlier.
Andrew Gregg, from Bristol Law Society, said it was unusual for someone to be held so long on police bail without a charge being brought.
Mr Gregg said: "My own view is that not only is it unusual, it's prejudicial - the reason being that justice delayed is justice denied."
'Complex investigation'
Mr Port insisted "there isn't a problem" and his force's investigations would not be "restricted by time".
"It's not unprecedented - it's unusual yes - but it is a complex investigation," he said.
"At the moment we're looking at 23 countries as far away as China, Hong Kong and all over the Middle East and it involves liaison with those countries and liaison with lots, and lots of people.
"We've got a large team of experienced investigators dealing with this very thoroughly indeed.
"And our whole objective is to search for the truth and we're not going to be restricted by time - we will take as much time as necessary."
A BBC investigation alleged that millions of pounds worth of bomb detectors sold to Iraq by the firm did not actually work.
Mr McCormick has now been rebailed for a further six months while investigations continue.