Coroner to write to police over Bath student drug death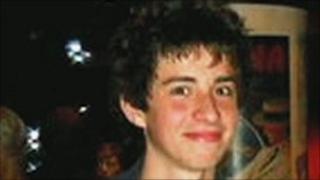 A coroner has said he will write to the chief constable of Avon and Somerset Police about the licensing of a Bristol nightclub following a boy's death.
Joe Simons, 16, from Bath, died in May last year after buying ecstasy at Lakota in Stokes Croft.
Avon assistant deputy coroner Terence Moore found Joe had died from taking drugs.
He told the inquest police action should be taken to prevent further deaths.
Joe, who achieved nine A* GCSEs and was on course to pass his A-levels with top grades, collapsed after taking the drug on a night out with friends at the club on 30 April.
'Openly operating'
He died in intensive care at the Bristol Royal Infirmary two days later.
The inquest heard how Joe and his friends, from Beechen Cliff School, were in the habit of visiting the club to take ecstasy.
In written statements, two of Joe's friends told the inquest that, despite being under age, they were not asked to provide ID or searched.
They said they bought ecstasy from dealers openly operating inside the club.
The club was ordered to close for two weeks in June last year by city councillors at a licensing sub-committee, who said it needed to "get its act together".
Tom Simons, Joe's father, had previously called for the club's licence to be revoked.
In a letter to the coroner, he said the drug culture had "spread like a cancer across the world".