Inquest over former Bill actor Colin Tarrant's death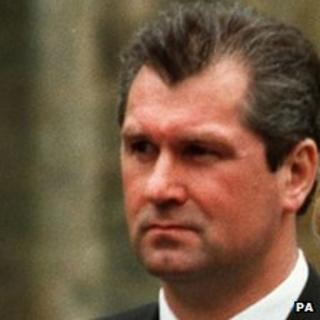 An inquest is to be held into the death of the actor Colin Tarrant who died in hospital aged 59.
Mr Tarrant was best known for his role as Inspector Andrew Monroe in ITV's police drama The Bill.
A preliminary hearing on 31 January recorded the cause of death as from "self-inflicted knife wounds".
Mr Tarrant, who lived in Bristol, had been in a number of shows since leaving the series, which was axed in 2010.
No details of the circumstances of his death were released at the time, but a family statement said he died suddenly at the Bristol Royal Infirmary on 26 January.
The Bill, set in the fictional London area of Sun Hill, ran for 26 years.
Mr Tarrant, who was born in Shirebrook, Derbyshire, leaves behind his partner Sabrina and two sons, Juma and Louis.