Petition against Ashton Court parking charges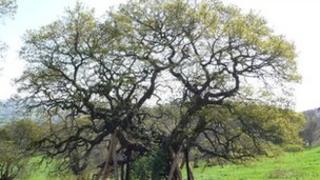 More than 1,300 people have signed a petition opposing the introduction of parking charges at the historic Ashton Court estate near Bristol.
Bristol City Council is looking to charge £1 a day with concessions available for local people as part of measures to balance its budget.
Councillor Gary Hopkins says the authority, which owns the estate, needed to raise funds for maintenance.
He said the move could raise £200,000 per year.
Lib Dem Mr Hopkins said: "We're also looking at a couple of the smaller car parks being free for the first few hours of the day so people who go along to walk their dogs early in the morning should be able to avoid paying.
"We do want to make certain that a lot of those people who come from outside Bristol do pay a little towards the running and upkeep of Ashton Court."
The Liberal Democrat-controlled Bristol City Council says regular users of Ashton Court could buy a parking season ticket for £95 a year.
The Reverend Nick Hay, a committed dog walker, has campaigned against the charges.
He said: "We're talking about mums with their kids, we're talking about people who in a great tradition, starting with the Victorians, are from the city and they go to a place which is provided for their emotional health, their mental health and their physical health.
"Loads of people use it...I don't think the council realises how angry people are about this."