Bristol City's Ashton Vale stadium judicial review delayed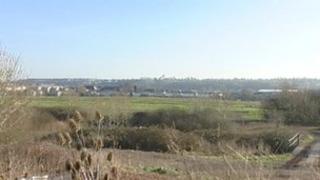 A ruling over whether to grant a judicial review into Bristol City Football Club's plans for a new stadium at Ashton Vale has been adjourned.
A High Court judge was due to decide whether to stop a judicial review currently blocking the development.
He again indicated he was prepared to allow the judicial review to proceed although the full judgement would be handed down on Tuesday.
If granted, the review will be held in Cardiff or London in May.
The legal challenge surrounds land in the south of the city that the football club wants to build a stadium on.
It was originally granted planning permission in 2009, before an independent inquiry said the land should be made a town green.
Last year a Bristol City Council committee said only half the land could be a town green, with the other half to be used for the stadium.
Mr Justice Underhill was due to to decide whether town green campaigners could change the name on court papers after the first applicant withdrew last week.