Bristol council offers green spaces sell-off incentive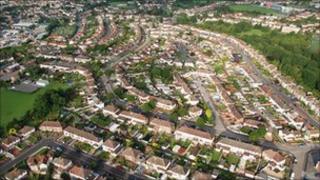 Bristol City Council is offering the city's Neighbourhood Partnerships a share of the profit if they back the sale of public land in their areas.
The Liberal Democrat council is offering groups 70% of the land's value to invest in recreational activities if they agree to the sales.
Councillor Gary Hopkins, responsible for parks, said groups "don't have to sell off all the sites to get revenue".
Labour's Ron Stone said those that did not would be "unfairly penalised".
Plans to sell off more than 40 green spaces across the city were given the go-ahead by the council's scrutiny committee in January 2011.
'Virtually nothing'
The figure has now risen to 51 sites in total, but the original decision has proved controversial and attracted a 7,000 signature petition opposing the scheme.
If partnerships, made up of councillors and other community representatives, agree that all their designated sites are "surplus to requirements for use as green space for recreation" they will receive up to 70% of the land's value.
But if they decide not to dispose of their sites they will have "less funding available for investment in parks and green spaces".
Councillor Stone said the scheme was an "all or virtually nothing" choice for neighbourhood partnerships.
"Unless we sell every single blade of grass and public open space we won't get 70%," he said.
"And if we want to keep anything we seem to be unfairly penalised in relation to what percentage of the money that comes back to neighbourhood partnerships."
Mr Hopkins said: "The formula was worked out by all four parties working together.
"Basically if any neighbourhood committee of councillors thinks that they want to sell off sites to maximise funds then basically they need to come back and say - we don't think that this site is right for keeping, we want to get rid of it but we want to have more of the money for ourselves."
Neighbourhood Committees are to meet over the next month to decide on surplus sites in their areas.