Residents' fears over Almondsbury cul-de-sac access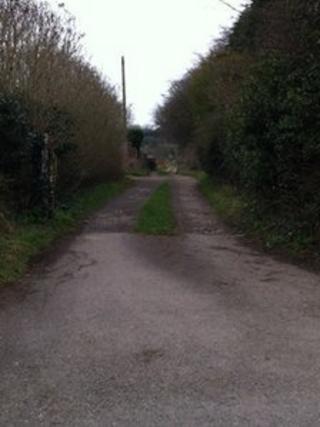 People living in a cul-de-sac in South Gloucestershire say they are worried they will lose access to their homes when a field is sold by the council.
Residents of Woodhouse Close in Almondsbury claim the only vehicle access is via a lane which is part of a piece of land that is up for sale.
They say they have used it for more than 20 years and have a legal right.
An Almondsbury Parish Council spokesperson said "there have never been any legal rights granted".
Resident Becky Chaplain said: "We won't be able to access our homes. Residents have been using the lane for 55 years.
"The council is refusing to give us any access rights, legally."
In response, the parish council said: "We are very aware of the residents' concerns with regard to their access and are sorry for their distress.
"However, although the residents have used the lane, there have never been any legal rights granted.
"Being the only means of access to the field, the lane must be sold with it."
The council said the residents' use of the lane has been "very clearly stated in the sales particulars" and any prospective buyer would be aware of the situation.
The land and access lane are due to be sold at auction on 10 April.