'Water holes' to be installed in Bath providing tap water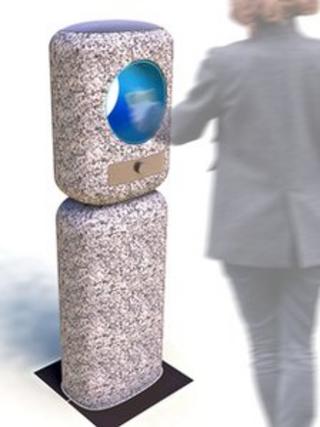 The first of 10 public 'water holes' is to be installed in Bath next month.
Love Tap Water, a community-led project, is setting up a prototype drinking fountain at St James's Rampire near the City of Bath College.
The scheme, launched by three local women, is to encourage the city's residents "to drink tap water on-the-go and rid the city of plastic bottles".
Ruth Poole, from LTW, said: "The water is free - it's about coming to Bath and it being a generous, hospitable city."
Love Tap Water was set up by Ms Poole, a primary school teacher, Shelley Doyle, a graphic designer, and Jo Eke, a marketing manager.
Frustrated by "the lack of accessible, hygienic drinking water in the city" they launched a campaign to provide free, fresh water and "re-establish Bath's status as the city of water".
"The wealth and health of the city has come because of water," said Ms Poole.
"But ironically, you can't get a drink of water unless you buy plastic bottled water that's come from Scotland, or France of Fiji - it's ridiculous."
Subject to planning consent, 10 'Bath Water Holes' will be installed across the city by Wessex Water.
Sir James Dyson is supporting the project by designing a bespoke reusable stainless steel drinking bottle.
Businesses are also being encouraged to support the campaign by converting their business and staff to "tap water only".
Colin Skellett, chairman of Wessex Water, said: "Bottled water costs on average 141 times more than tap water so providing the water holes where people can fill up makes complete sense."