Bristol City Council care decision postponed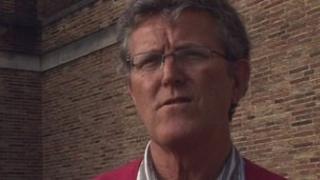 A key decision on the future of council-run care services in Bristol has been postponed until July.
The council said it needed more time to consult and has outlined three options for the future of residential care and three for the future of day services.
Nine council-run care homes and at least four day care centres are likely to close under the plans.
The Lib Dem-run council is proposing to replace them with up to three homes for people with dementia.
It also proposes to provide more care for the elderly in their homes.
The options for the future of day care are:
Closing four day care buildings which require investment to ensure they are fit for purpose and accommodating displaced service users in remaining centres, where possible.
Developing three day care service hubs and closing 10 day care centres.
Closing 11 day services based in council-owned buildings, or transferring them to other ownership.
The options for residential care for older people are:
Exploring the potential to manage three homes - Redfield Lodge, Grenville and Brentry - in a partnership between the council and another provider, doubling capacity at Westleigh Resource Centre to 20 beds, and closing nine homes.
Maintaining Redfield Lodge as a home for people with dementia, doubling capacity at Westleigh and closing nine homes.
Retaining Westleigh and doubling the capacity to 20 beds, and closing the 10 remaining homes.
Liberal Democrat Jon Rogers, councillor in charge of social services, said: "People are choosing not to go into council-run residential services, they're looking for places with en-suite bathrooms.
"That's exactly what we're providing, we're actually trying to expand those services."
Judith Brown, chairman of the Bristol Older People's Forum, said she hoped day centres for older people and people with dementia would be kept open.
"They provide a really valuable service if you're isolated or you live alone and many older people do, to be able to get out of the house and to meet other people and to be stimulated, all the things that keep you healthy," she said.
"And of course when you have dementia, day centres don't just provide stimulation for you, they provide respite for your family and your carers."
The council's cabinet is due to decide whether to approve further consultation at a meeting on 29 March.
The previous consultation ran from 1 December to 29 February.
If approved, the further consultation will be held from 2 April to 25 June and the final recommendations will be considered by the cabinet in July.