Bristol drug dealer has £1m confiscation order cut to £250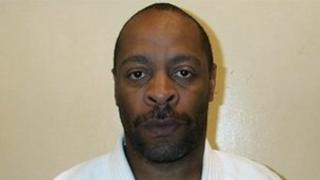 A Bristol man jailed for his part in a multi-million pound drugs gang has had his £1m confiscation order reduced on appeal to £250.
James Waithe, 50, from Bishopsworth, was told to hand over hidden assets by the police and Crown Prosecution Service in August 2011.
Judges at London's Criminal Appeal Court said the amount was too high.
Waithe represented Barbados at the 1988 Olympics in Seoul and England in the 2006 Commonwealth Judo Championships.
The former PE teacher was given an indefinite term in December 2009 for conspiracy to supply cocaine and firearm possession.
The trial heard Waithe was responsible for collecting debts for the armed gang and was known to torture his victims.
He was jailed alongside Craig Rodel, who was also ordered to hand over £1m, and 23 others, after an original investigation which saw sentences totalling 150 years.
Waithe had his appeal against his sentence dismissed in May 2011 and was told he must serve a minimum of nine years.
He can only be freed if he is not considered a danger to the public.