Filwood gangs to be broken up under police dispersal order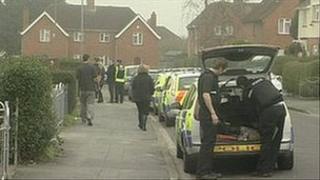 Gangs loitering in a part of south Bristol will be broken up as police tackle anti-social behaviour.
Complaints from residents in Filwood have led to a dispersal order being granted, which will run from Friday, through the summer, until 3 September.
Street drinkers, drug users and acts of vandalism have been reported by police in areas such as Marshall Walk and around the Mede Community Centre.
Avon and Somerset Police and Safer Bristol jointly requested the order.
Inspector Colin Salmon said: "The problems have been having a significant impact on the quality of life of residents and users of the shops and The Mede Community Centre and we were determined to do something about it.
"The dispersal order gives us powers to help resolve the issues that the residents have been facing by allowing us to break up groups of known individuals to stop them hanging around the streets, making noise, breaking the law and generally causing a nuisance to the local community."