Sex worker charity One25 awarded Big Lottery Fund grant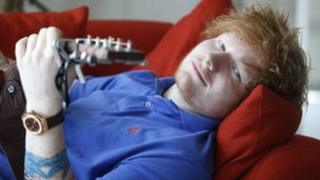 A Bristol charity that helps women trapped in street sex work has been awarded a Big Lottery Fund grant of £280,000.
The funding, for the next three years, will support the case work of One25, based in St Pauls.
The charity said it helped about 300 women every year with matters such as homelessness, mental health issues and addiction.
Chief Executive Gill Nowland said the funds would make "a huge difference".
In February, the charity closed Naomi House, its safe haven for sex-workers with babies, due to a lack of funding.
The residents have since moved into their own accommodation.
Last month singer Ed Sheeran performed at a gig in Bristol which raised £40,000 for the charity.
He agreed to the event after one of the women One25 helps contacted him.
Sheeran wrote his award-winning song The A Team about a woman in the sex industry.