Keynsham vicar goes to Jerusalem in space hopper challenge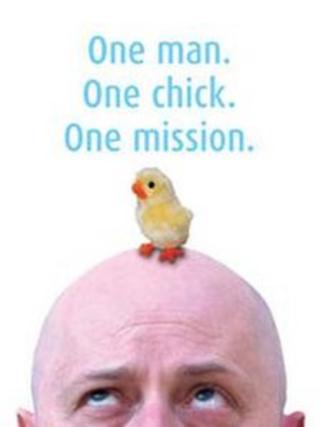 A vicar will take to a space hopper as the first of a range of modes of transport he will use on a 3,000-mile charity trip to Israel.
The Rev Simon Howell hopes to raise £10,000 in his overland trip from St John the Baptist church, Keynsham, near Bristol.
His six-day challenge will end with his arrival at a church with the same name in Jerusalem.
He is raising funds for the @One youth centre project, in Keynsham.
Fuzzy the chick, a mascot for youth, will accompany Mr Powell, as will filmmaker Dave Sprague.
'Bit apprehensive'
"We've been thinking about this probably for the best part of a year," he said.
"Our aim is to use as many modes of transport as possible. We will be especially searching for these in Vienna, Istanbul and Jerusalem.
"[I'm] getting a bit apprehensive now, it sounded like a good idea at the time, but excited."
The cash raised will go towards the £390,000 purchase price for the old St John's Rectory, which will be converted into a youth and community centre.
"We have already raised £260,000 and, as such, have possession of the property by means of a loan, and have made initial renovations," Mr Howell continued.
"The building is therefore already in use as a centre that, as our mission statement says, gives young people in Keynsham the confidence and faith to change their lives."
Off The Record youth counselling services already uses the site, as does a local dance group, and an after school milkshake and internet bar.
Mr Howell said most of the trip would be by train with a couple of short flights on the "home straight of the trip."
The challenge begins on Saturday and Mr Sprague will be producing a video journal and CD to promote the challenge.
Their journey can be followed on Twitter and a JustGiving page has also been set up.