London 2012: Dentist volunteer quits Games over shifts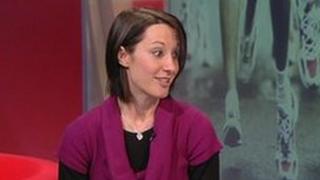 A dentist has pulled out of volunteering for London 2012 because of the hours she was asked to work.
Kathryn Smith, from Chipping Sodbury, South Gloucestershire, was due to be one of the dentists based in the Athletes' Village.
She changed her mind after learning her rota included working until 23:30 BST, followed by a shift starting at 06:30.
Locog said volunteers were advised that shifts could include early starts and late finishes.
Dr Smith, who practises in Cirencester, Gloucestershire, said she had contacted Locog's Medical Services section to ask if it could adjust some of the shift patterns. Officials would not.
She decided to pull out and said she was very disappointed not to be part of the event.
"Seven hours' sleep would be enough to get by on, but as a dentist you don't always finish on time," Dr Smith said.
"If you're in the middle of a procedure you can't just down tools and say 'my shift's finished, I'm going home'.
"Realistically you could still be there until at least midnight and there's obviously the security process to get through every time you leave and get in."
Don Foster, Liberal Democrat MP for Bath, sits on the Olympic Board.
He said volunteers were told of some early starts and late finishes in advance but added that he accepted some of the very late finishes followed by early starts did not "make a lot of sense".
He said he had been in touch with Locog, which was going to look at the rostering of the medical team.
"If Kathryn wants to contact them again, I'm sure they'll find a way of slotting her in if she wants to volunteer," he added.
A London 2012 spokesperson said: "We have up to 70,000 volunteers and creating rotas for all volunteers is a complex piece of project management.
"Volunteers were advised that shifts could include some early starts and late finishes and these types of shift patterns are usual in an event of this size and scale.
"We have the most amazing volunteers and their welfare is really important to us - we have tried to be as flexible as possible with volunteers' shifts and amend them where practical."