Saltford Weir death: Aaron Burgess's father in warning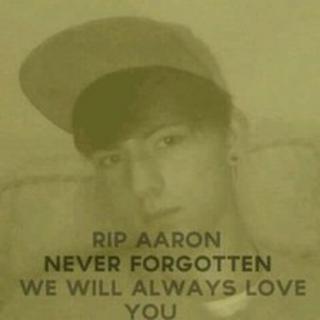 The father of a boy who died swimming in the River Avon has said he hopes other young people realise the dangers of swimming in rivers and weirs.
Aaron Burgess, 14, got into difficulty near Saltford Weir on Tuesday. His body was later recovered by diving teams.
His father Jay Burgess described his son as "a chip off the old block".
"Aaron was a fantastic happy go lucky boy with a wide circle of friends," he said. "He was very popular and he was loved by everybody."
"I'm completely devastated by what's happened and I will miss him so terribly," he added.
Mr Burgess, 35, visited the scene on Wednesday and chatted with Aaron's friends before looking at the cards and flowers that were left for his son.
In a statement on Friday, he said his son, who was keen on BMX cycling, loved being with his friends.
"I am grateful for all of the kind words of support from his friends and the cards and flowers which have been left," he said.
"I am also extremely grateful for the efforts of all of the emergency services.
"I know that everything was done to save him but unfortunately it was just not possible.
"I can only hope now that other young people realise the dangers of swimming near weirs and in rivers," he said.
The coroner has been informed of Aaron's death.