Ashton Vale: Inspector to report on town green status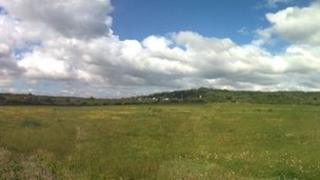 A three-year dispute over whether land at Ashton Vale should be a town or village green is to be referred back to an independent inspector.
Bristol City Football Club wants to build a new 30,000-seat stadium on the land.
In 2009, the city council granted the club permission for the project but a year later the inspector, Ross Crail, ruled the area should be a town green.
A new report by Ms Crail is expected to be ready by the end of August.
A spokesperson for Save Ashton Vale Environment group said he was pleased "common sense" had prevailed in appointing the original inspector.
Bristol City Council went against the inspector's original recommendation for the land and said only the southern part of the site should be made into a town green, which would have allowed the stadium development to go ahead.
That decision was challenged by people campaigning for the area to become a town green and the matter was referred to a judicial review.
In June, town green campaigners and Bristol City Council agreed to end legal proceedings.
"It will be for Ms Crail in the first instance to review the matter as it stands, and to take a view as to the most appropriate process for taking things forward," said a spokesperson for the council.
She will also produce a report and recommendation for the Council's Public Rights of Way and Greens Committee which will make the final decision on registration (or not) of those disputed parts of the Ashton Vale site.
A spokesman for Bristol City FC said: "The club awaits the outcome of this process."