Second Ashton Vale stadium planning inquiry due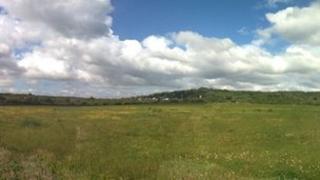 A second planning inquiry is to be held to determine the future of Bristol City Football Club's planned new stadium.
The club was granted permission to build a new 30,000-seat stadium on land at Ashton Vale in 2009.
But a year later independent inspector Ross Crail, ruled the area should be a town green.
The matter was referred to a judicial review and in June, town green campaigners and Bristol City Council agreed to end legal proceedings.
Ms Crail has decided to call a new inquiry to examine evidence not considered in the previous one in 2010.
Some of the land at Ashton Vale has now been registered as town green but the new inquiry will consider the future of the unregistered section, which is where the club wants to build.
A meeting is due to be held in October to discuss what form the inquiry will take.