Bristol's school strategy up to 2016 is revealed by council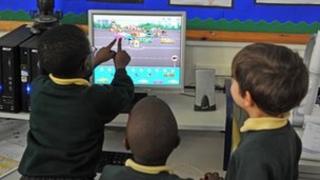 Four new schools are to be built in Bristol and 15 others expanded to boost pupil places in the city.
The proposals include potential new schools for St George, Southville, the Harbourside and at the former City of Bristol College in Bedminster.
Bristol City Council said it was trying to meet an expected shortfall of 3,500 primary places by 2016.
Councillor Clare Campion-Smith said with limited space in the city it had to look at more creative means.
She said most of the "simple school expansion options" had already been exhausted.
"It would be a lot easier if in some parts of the city where there were big population changes there were lots of empty spaces - but it simply doesn't work that way," Ms Campion-Smith said.
"We have to look at a lot of places which we wouldn't have a couple of years ago," she added.
'Major priority'
A meeting of the council's cabinet is being recommended to approve the School Organisation Strategy 2012 to 2016.
The document aims to set out how the Liberal Democrat-controlled authority will ensure there are sufficient places to meet demand.
Peter Hammond, leader of the Labour group on the council, welcomed the document but said the process of finding sites for new schools needed to be "stepped up and become a major priority" over the next five years.
He said: "The central area of Bristol in particular has really key problems and to date the council has been unable to identify sites for any further schools in that area.
"The council really does need to be prepared to look at different solutions than it is at the moment."