Brisfest organisers prepared for bad weather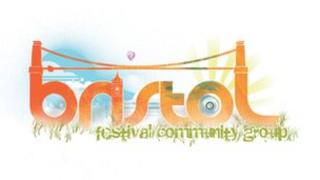 Organisers of a music festival in Bristol have said they are prepared for the predicted bad weather forecast for the final day of the event.
Kevin Fearon admitted he was "concerned" but said measures had been taken to deal with any wet weather at the two-day event at Ashton Court.
It is the first time a festival has been held on the estate for five years and 20,000 people are expected.
Hip hop trio De La Soul are headlining. Local DJ Ronnie Size will also perform.
'British spirit'
"We're a little bit concerned about it but we have the provisions to deal with wet weather," said Mr Fearon.
"The British spirit might have to come out and we might have to soldier on.
"We might be lucky, you never know with Britain. It should be a brilliant weekend. We just want to see everyone enjoy the event."
Brisfest has been running since 2008 and has seen crowds of up to 25,000 people at its former location in the city's Harbourside.
In January it was announced the event would be moved to a new site.
The annual Ashton Court Festival, which started in 1974, folded in 2007.
Following the final Ashton Court Festival, the Bristol Festival Community Group came together in 2007 in a bid to ensure the survival of a community festival for the city.