West Country councils set to vote on foster care plan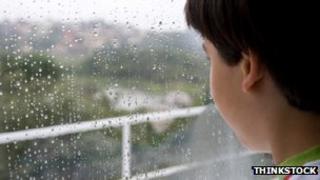 Bristol City Council is working with seven West Country councils to improve foster care placements.
The partnership involves creating a shared list of approved foster care agencies which councils can pick from.
Cabinet member at Bristol City Council, Claire Campion-Smith, said: "When it comes to placing a child, the agency has been quality assured and we know the costs involved."
If approved, the framework will begin next April and run for four years.
By creating a shared list, Bristol City Council has said this will save money by reducing the paperwork and save time.
"There's quite a lengthy process when it comes to quality assurance and we would do that together.
"That would save us money, rather than each council go through the process with each agency, so that is a good use of resources, and that is where the value is," added Ms Campion-Smith.
Local authorities which have joined the partnership are Bath and North East Somerset, Bristol, Dorset, Gloucestershire, North Somerset, Swindon Borough and Wiltshire.
Councillors in Bristol are set to decide on the framework on 27 September. The other councils are set to decide by the end of the month.