Bristol mayor hopeful Eric Mutch withdraws from race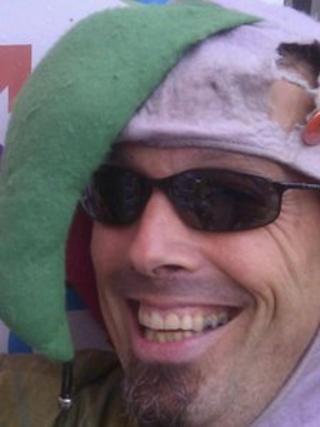 A cafe worker has withdrawn from the running to be Bristol's elected mayor.
Eric Mutch, who said he would change his name by deed poll for the election, was unable to move within the local authority boundary in time to register.
Mr Mutch also said he could not justify the £1,250 total cost to appear in both the electoral candidates booklet and on the ballot paper.
Prospective candidates have until noon on Friday to hand in their nomination papers for the election on 15 November.
Mr Mutch had earlier said he intended to change his name by deed poll to Mr Corrupt Self-Serving Thieving Lying B'Stard.
In 2010, he changed his name to Zero None Of The Above to stand in the general election.
Meanwhile two further prospective candidates have emerged for the job of mayor.
Owain George, the landlord of a pub in Clifton, and IT consultant Philip Pover from Sea Mills, have both paid their £500 deposits to stand in the November election.
Election candidates announced so far are: Craig Clarke (Independent), Tim Collins (Independent), George Ferguson (Bristol First), Owain George (Independent), Geoff Gollop (Conservative), Neil Maggs (Respect), Spud Murphy (Independent), Philip Pover (Independent), Daniella Radice (Green), Marvin Rees (Labour), Jon Rogers (Liberal Democrat), Andy Thorne (Independent) and Tom Baldwin (TUSC).