Ofsted director appointed from Bristol School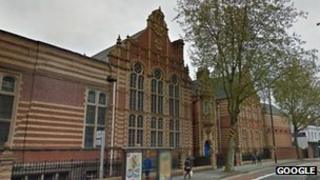 A Bristol head teacher has been appointed as a regional director of the education watchdog Ofsted.
Lesley Jones will leave Colston's Girls' School this summer to take up the new post.
Ofsted's chief inspector Sir Michael Wilshaw has created the eight regional positions to help promote improvement in schools.
Mrs Jones will work in the West Midlands, where she will be responsible for the quality of inspection.
Her responsibilities will include identifying areas of weak performance and sharing good practice in an effort to drive up educational standards.
Mrs Jones, chief executive and executive principal of the Colston's Girls' School Trust, has been at the academy in Cheltenham Road for ten years.
She arrived at the school as head teacher of what was then a girls' independent school run by the Society of Merchant Venturers.
She oversaw its conversion in 2008 from a fee-charging school to a state-funded academy - one of the first private schools in England to make the switch.
'Impressive line-up'
Mrs Jones said: "I am passionate about high standards of teaching and learning.
"My experience encompasses the best of the private sector and the state sector and, by taking this role at Ofsted, I will be able to share excellence more widely in the system."
Sir Michael said he wanted leaders of outstanding schools to join his team to drive improvement and help shape national educational policy.
He said: "I am delighted that Ofsted has been able to recruit such an impressive line-up of people, each with a proven track record in raising standards in education or social care for children and learners.
"The regional directors will be my voice in the regions with the necessary autonomy and authority to support providers and challenge underperformance."
Colston's Girls' School was the top-performing maintained school in Bristol at GCSE in 2012. Ofsted rated the academy as outstanding in 2011.