Bristol second hand car dealer jailed for fraud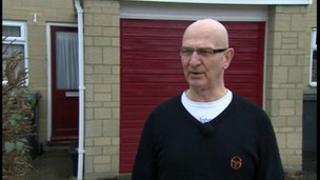 A second hand car dealer who sold unsafe cars has been jailed for 16 months for a "calculated and heartless fraud" which made him £73,000.
Paul Cugley, 42, from Bristol, admitted two counts of fraudulent trading after selling cars which had worthless and out-of-date documents.
He had been warned by trading standards but the court heard he just closed one company down and then opened another.
Cugley was also banned from serving as a company director for 10 years.
Sentencing him at Bristol Crown Court, Judge Neil Ford QC said: "You are ill-equipped to be a businessman.
"This is not a case of a conman living in luxury but in my mind this was a calculated and heartless fraud."
'Lowest of low'
Cugley had received two warnings two years ago from South Gloucestershire Trading Standards after they had received complaints from members of the public.
After the first warning, he closed down his company Sanmax Performance in Hanham, near Bristol, and opened South West Voyagers - also in Hanham.
Neil Derrick, from South Gloucestershire Trading Standards, said: "It's appalling. This is a confidence crime. He has just left a trail of financial destruction behind him."
Jose Prades, 65, from Melksham in Wiltshire, said a deal with Cugley had lost him £3,500 and he now had no car and no savings.
He said: "I suffer with arthritis and I was going abroad for my health but I can't do that now. I think he is the lowest of the low - especially for a pensioner."