Bristol's Bus Rapid Transit delay 'risks further plans'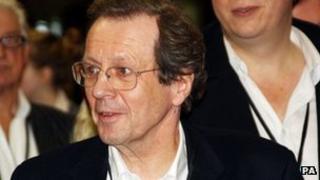 More delays to the Bus Rapid Transit (BRT) scheme will put all of the West's major transport plans under negotiation at risk, it has been claimed.
The mayor of Bristol said he has the go-ahead to change plans for the new transport system without losing Government funding.
But North Somerset Council have accused George Ferguson of "exaggerating" the changes he can make.
A review looking for an alternative route is due to be completed by May.
Mr Ferguson announced in January that the route of the BRT system should not run across Prince Street Bridge or through the harbour for fear of clogging up the bridge and compromising the ambiance of the historic docks.
But he was warned that changes could put the entire £200m project in jeopardy.
'Minor changes'
And now the leader of North Somerset Council, Nigel Ashton, has said there is a very clear message from the Department for Transport that further delay is unacceptable.
"Further prevarication could risk all of the West of England major transport schemes under negotiation with the Government," he said.
"This amounts to many millions of pounds in local transport investment."
Mr Ferguson said that transport minister Norman Baker told him in February they could make changes to the route without losing the money.
But North Somerset Councillor Elfan Ap Rees, who has executive responsibility for highways and transport, has said this is not true.
"He wasn't told that at all. He is making statements which are fundamentally exaggerated," Mr Ap Rees said.
"Whilst it is possible for minor tweaks to be made, they would only be minor changes, not major changes that would require re-jigging the whole scheme, which is what George Ferguson's idea is."
Denying that a review of the route is risking future investment, Mr Ferguson said: "As far as I am concerned the position is exactly as I said it was - we are reviewing the scheme.
"We have been given the go-ahead to make the changes, subject to it meeting the business case, which is what the route review is about, and they perfectly understand that we are reviewing it."