Ashton Court mansion: Ideas for best future use sought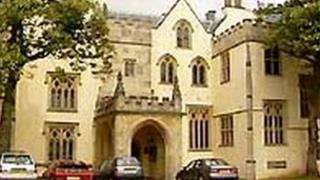 Ideas for how best to use Ashton Court mansion to secure its future are being sought through a public consultation.
The Grade I-listed mansion is set in 850 acres of parkland on the outskirts of Bristol.
The city council, which owns the estate, said a major restoration and conservation programme is needed.
"We need to stop the decay and sympathetically restore and conserve this beautiful building," said councillor Simon Cook.
"We know that the current business-side of the mansion, like the weddings, events and conferences is successful and it has huge potential to be further developed," said Mr Cook.
"What we need is a robust plan that will put the whole mansion on a sound commercial footing."
Following the official launch of the consultation process, members of the public will be able to give their views at the mansion, or in writing and online.
An exhibition will be on show at the Courtyard Cafe in Ashton Court Estate from Thursday 20 March until Friday 26 April.