Bristol shortlisted for European Green Capital 2015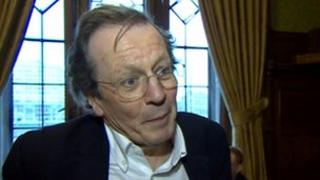 Bristol has been shortlisted for the title of European Green Capital.
Brussels, Glasgow and Ljubliana, the capital of Slovenia, are also in the running for the 2015 award.
The winner will be announced in June. Last year Bristol was the runner-up, finishing second to Copenhagen.
The award is judged in two stages, the first of which is a technical assessment that looks at 12 subject areas including energy, water use, waste, transport and green spaces.
Bristol's elected mayor, George Ferguson said the city needed to "up its game and ambition" to win.
He said: "Bristol is increasingly recognised across the UK and Europe for our work on renewable energy, Green Deal and retrofit programmes, and thriving low carbon economy.
"We narrowly missed out on winning the prize last year but with determination we can do it this time round.
"I am determined that Bristol becomes an environmental role model to inspire other cities around the globe."