Restorative justice sees violent offenders avoid court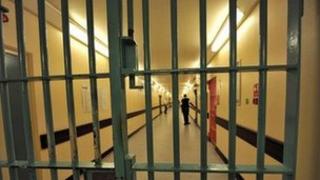 About 1,800 violent offenders in Avon and Somerset avoided court action last year by meeting their victims, the police force has said.
Insp Phil Davies said the sometimes "emotional process" was working.
The force deals with approximately 5,000 crimes a year, including assault and actual bodily harm, through restorative justice.
The figures were released under a Freedom of Information Act request by BBC Bristol.
Face-to-face
The restorative justice scheme means people who have admitted their crimes are allowed to meet their victims, or make amends by doing some sort of remedial work.
"Firstly it's the victim that's approached," added Insp Davies, who leads the force's restorative justice scheme.
"If it's in the interest of the victim, and the victim wants it, we would then discuss that with the offender.
"If both the offender and the victim [want restorative justice] - and the offence was appropriate - then it needs to be authorised by a police inspector before the officer then carries out that act."
The scheme allows victims to help decide punishments for low-level crime.
Carol, a warden at a church in South Gloucestershire, who didn't want to give her surname, used restorative justice after two children, under the age of 12, caused damage to the building.
"They were found and the police officer involved suggested restorative justice as a way of dealing with it rather than take it through the courts," she said.
"I don't think it's soft justice. I think it's very hard sometimes to face what you've done, violent crime especially.
"If you've got to face the victim of your crime, it's a very hard thing to do."
'Pioneering work'
Carol said some members of the congregation were not happy using restorative justice because they felt the crime was very serious due to a church being involved.
Insp Davies said the lowest overall victim satisfaction rate for the force's restorative justice was 85%, but that rose to 92.5% last year for violent offences.
"Avon and Somerset Constabulary, and Bristol in particular, has really pioneered the use of this technique nationally," he added.
"We're one of the few forces that have pushed it this far forward. We're very proud to talk about our successes.
"The 1,800 for violent crime offences is only part of the picture. We have actually used RJ in 5,000 offences in the last year."