Bristol teacher Sarah Mayhew died from drugs cocktail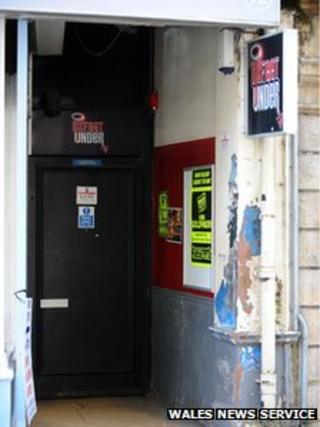 A secondary school teacher died after taking a mixture of three different drugs, an inquest has heard.
Sarah Mayhew, 30, suffered a heart attack in the car park of a nightclub in Newport, South Wales, having had a fatal reaction to the drugs.
The head of house at King's Oak Academy, in Kingswood, near Bristol, took ecstasy, cocaine and mephedrone on 30 September last year.
Gwent coroner David Bowen recorded a verdict of misadventure.
He said: "I am satisfied she voluntarily ingested drugs and she did not intend or foresee the tragic circumstances of those actions."
'Recreational use'
Miss Mayhew, who had an eight-year-old son, travelled from Bristol to Newport to meet her boyfriend at a Travelodge in the city.
Gwent Coroner's Court heard she took the combination of drugs in her hotel room with friends.
Insp Denis Lewis, of Gwent Police, said Miss Mayhew became "very ill" inside the Six Feet Under nightclub.
He said there were no signs she had been forced to take any of the drugs.
A pathologist report said the combined effect of the drugs - the levels of which were consistent with recreational use - was the cause of her death.
Students from Miss Mayhew's school left tributes to the teacher on the social network site, Facebook.
Vikkie Wilson said: "Miss Mayhew was always there for people. She always wanted the best for her students."