Clifton Downs group criticised over Bristol Zoo visitor parking licence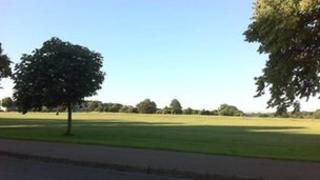 A conservation group has called for a new licence that allows visitors to Bristol Zoo to park on Clifton Downs to be revoked.
The Open Spaces Society slammed the decision by Bristol's Downs Committee's to grant a new five-year licence as "premature and ill-informed".
It also questioned the committee's role saying it had "appeared to lose sight of its clear statutory remit".
A spokeswoman for the committee said members had looked at all the issues.
The BBC has not been able to contact staff at the zoo for a comment.
'Difficult for residents'
Brenda Hugill, a councillor on the committee, said: "One of the issues, the strongest one, is the economy of the city and the fact that tourism is very important. The zoo is one of the main attractions.
"The other problem is that car ownership in Clifton is great and there are many cars already parked in residential areas there, so if we closed this down these people would be parking in the roads and making life even more difficult for local residents."
However, the Open Spaces Society (OSS) said there had been no need to make the decision this early as the zoo's current licence ran until November next year.
It said the committee was asked to defer the decision until more was known about a current planning application by Bristol Zoo.
"This is not the first time that the Downs Committee has appeared to lose sight of its clear statutory remit, which is to manage the glorious Downs as 'a place of public resort and recreation for the people of Bristol'," said the society.
"It has no mandate actively to support Bristol Zoo, excellent institution though that may be. Yet it has licensed the zoo to use one of the best parts of the Downs as a car park for over 40 years, with very little debate.
"More generally, we question whether this committee, with its roots firmly in the 19th century, is fit for purpose in the 21st century."
Mrs Hugill said the car parking area was not as big as people imagine.
"It is on the side of Ladies Mile, it doesn't stand out horrendously, and there are still large areas on the Downs upon which people can walk," she said.
"It is only for a short time each year - 60 days out of 365 - and at a time of austerity we have to do all we can to preserve the economy of this city."