Downs fitness trainers without permits may be fined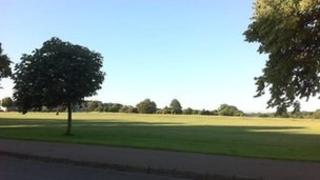 Fitness trainers who use Bristol's downs without a permit could be fined for trespassing if a by-law change is agreed.
The change is being considered by the Downs Committee and council after some firms refused to pay during a trial.
Some trainers claim the permit scheme is unenforceable and want assurances over what the money will be used for.
A council spokesman said the chairman of the Downs Committee did not want to comment until after Monday's meeting.
Clifton and Durdham Downs are owned by the Downs Committee and managed by the city council.
An 1861 Act had declared they should "remain a place for the recreation of the citizens of Bristol".
The pilot scheme - where companies were supposed to to apply via the city council website for a permit - had been in operation for about a year, but was put on hold after some refused to pay.
'Fair and transparent'
The council's sports development team has been working on a new proposal which would tighten up the rules on buying permits and get tougher on enforcement.
Huw Lewis, from British Military Fitness Bristol, said he had reservations about paying for a permit until he had some reassurances from the committee and the council.
He said: "We haven't said we won't sign up to it.
"We are very happy to sign up with any scheme that is fair, transparent and promotes important good practices, for example, ensures people who are delivering physical training on the downs are qualified.
"How would it be monitored?"
Dave Lewis, from Bristol Bootcamp Company, said: "We've been aware of the scheme through word of mouth.
"Nobody has contacted us direct from the Downs Committee so we've gone in to test the water to see if there was any demand for our company to be there."
He said he was "happy to sign-up" to the scheme, but wanted "hard facts as to what that [money] would go towards".