Royal Society research fellowship for Prof Zafar Bashir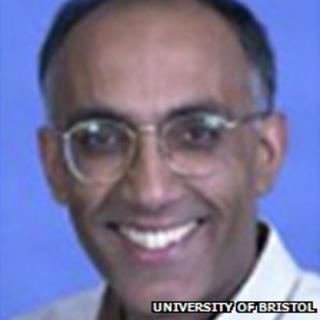 A University of Bristol professor has been awarded a Royal Society fellowship for his work into memory research.
Prof Zafar Bashir, who works in cellular neuroscience, has been awarded the Royal Society Leverhulme Trust Senior Research Fellowship.
The award will help him to understand how different brain regions work together and how its decline advances in diseases including Alzheimer's.
Prof Bashir will take up the one-year fellowship on the 1 October.
He said he hoped his research would help uncover how complex mechanisms in the brain work together to form memories.
The Royal Society award is given to scientists who would benefit from a period of full-time research without teaching and administrative duties.
The scheme reimburses the university with the full salary cost of a teaching replacement for up to a year.