Full-time street lights to cost £30 per lamp per year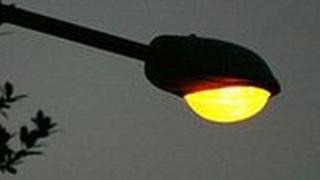 Town and parish councils in South Gloucestershire will have to pay £30 per year per lamp if they want their street lights to remain on all night.
In 2008 South Gloucestershire Council introduced the part-time lighting on some roads in an attempt to cut its budget by £300,000.
A petition calling on the authority to reverse this decision has been signed by almost 1,000 people.
A council debate on the issue can only be triggered by at least 2,500 names.
In a statement South Gloucestershire Council said that where local councils wanted to maintain all-night lighting they would have to make "sufficient sustainable funding available".
"In unparished areas, requests will also be considered from community groups, according to the same criteria.
"The cost of 'buying back' all-night lighting is currently set at £30 per light per year," the council spokesman added.