Frenchay beds decision referred to secretary of state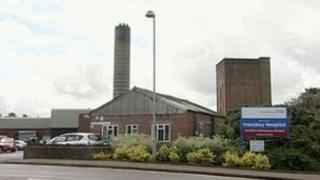 A decision whether to downscale plans for new community beds at a Bristol hospital when the existing facility closes in 2014 has been referred to the government.
In April, the NHS committed to build a 68-bed centre alongside a private sector-owned nursing home there.
But the plans were scaled back in October, taking away the provision of an outpatient service.
Councillors have referred the decision to the health secretary.
It was announced last month that it made better financial sense for patients to travel to nearby newly refurbished Cosham hospital for outpatient and diagnostic services.
Campaigners accused health bosses of breaking promises.
The referral means that patients who would have attended Frenchay will have to use a temporary rehabilitation unit at Southmead Hospital until a final decision is made.
"We wont be able to proceed with the procurement of beds for Frenchay until we know the outcome of the referral," said Ben Bennett, programme director for NHS South West Commissioning Support.
Services provided at Frenchay are due to end when the new hospital opens in 2014 at Southmead, bringing together specialist teams from both sites.