Bijan Ebrahimi murder: Disability group criticises sentence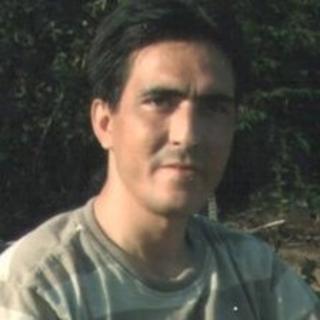 A disability rights group says the sentence given to the man who murdered Bijan Ebrahimi in Bristol was "lamentably light".
Mr Ebrahimi, who was falsely accused of being a paedophile, was beaten to death before his body was set on fire.
Lee James, 24, was jailed for life for murder with a minimum term of 18 years.
The Disability Hate Crime Network said James could have got at least 30 years if the judge decided hostility towards Mr Ebrahimi's disability was a factor.
The group has written to Attorney General Dominic Grieve highlighting its concerns.
"This was a missed opportunity to send a very strong message out to people who wrongly accuse disabled people of paedophilia," Katharine Quarmby from the charity said.
'Disability hostility'
At Bristol Crown Court on Thursday Mr Justice Simon also sentenced Stephen Norley, 25, to four years after he admitting assisting James in burning the body.
That sentence was also described by the charity as totally inappropriate.
In the letter to the attorney general, published on the group's website, the Disability Hate Crime Network questions why the police or the Crown Prosecution Service (CPS) had not asked the judge to enhance the sentence because of "disability hostility".
The Disability Hate Crime Network said the sentences were perceived by disabled people and other affected groups as "extremely low", "given the overwhelming violence and sadism in the murder".
"The reason we believe that increasing the sentences is critically important is that Mr Ebrahimi was falsely accused of paedophilia, as have been a number of other disabled murder victims," the charity said.
"We hope that the attorney general will urgently review these lamentably light sentences in the light of this evidence."
A CPS spokesman said it had considered all the evidence in the case and concluded Mr Ebrahimi's murder was "not racially aggravated", "nor was it motivated by hostility towards any disability or perceived disability".
"We therefore did not treat it as a hate crime.
"There was no evidence that James Lee and Steven Norley were motivated by hostility towards Mr Ebrahimi's race or disability when this offence was committed," he said.
Avon and Somerset Police said it was "a matter for the CPS" and did not want to comment further.
The attorney general's office confirmed it had received the letter and said Mr Grieve had 28 days to consider whether or not to send the matter to the Court of Appeal.