Bristol student joins 'life on Mars' experiment in Utah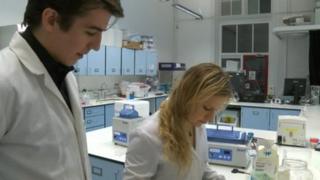 A Bristol student is leading a team to the Utah desert in the new year to take part in an experiment to see how humans would cope living on Mars.
Aerospace engineering PhD student Ashley Dale and five others will spend two weeks at the Mars Desert Research Station (MDRS) in January.
They will conduct their own research under observation.
Mr Dale, 25, said: "I was quite surprised to find there was no official UK involvement with this facility."
Among the team's challenges are field-testing of the Canadian Space Agency's rover, scheduled for launch to the moon in 2018.
Mr Dale said: "We are going to be isolated in the facility, conducting analogue field work in space suits, driving around on quad bikes and subjecting ourselves to dehydrated powder-like meals."