Grange School in Warmley set to be closed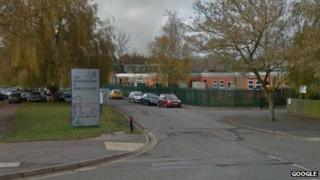 A failing school near Bristol which has been in special measures for almost a year is set to close in two years.
A consultation will be carried out about Grange School and Sports College in Warmley.
In April, an Ofsted inspection criticised the school for "not offering an acceptable standard of education".
South Gloucestershire Council is proposing to close the school to new pupils from 2015 and all pupils from 2016.
Council children and young people committee chairman Councillor Ian Blair said: "As it stood this school was not delivering the outcomes necessary."
Students currently studying for GCSEs would complete their studies at the school, while pupils in years seven and eight would be transferred to new schools.
Commenting on the committee's decisions, Mr Blair said: "Consultation on the closure of The Grange is undoubtedly a difficult decision but in light of the commission's findings and the circumstances that the Grange finds itself, the committee considered it the right one.
"The school has had serious problems in terms of standards across the years and I personally have to consider the outcomes for young people in that area."