MP calls for Cossham Hospital minor injuries unit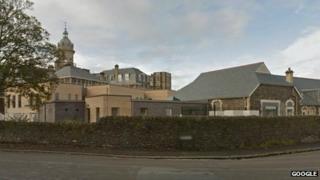 An MP has urged NHS bosses to honour a promise to open a minor injuries unit at a Bristol hospital.
Cossham Hospital in Kingswood reopened last January after a £19m refit.
Chris Skidmore, Conservative MP for Kingswood, said he would petition the secretary of state for health to have the unit opened.
South Gloucestershire Clinical Commissioning Group (SGCCG) said any decision would follow a national review into the usefulness of the units.
Reg Bennett, who took part in a successful campaign against the closure of the hospital, said patients "don't want to have to go to A&E [as] everyone is saying it's packed to the gunnels - we want the out-of-hours service".
SGCCG chairman Dr Jonathan Hayes said it may be another year before the national review is complete.
He added that ahead of any decision, an out-of-hours GP service would begin at the hospital in May with a rapid response unit to help frail and elderly people without them having to go to A&E.