Bristol community to manage 'Ramadan noise' in 2015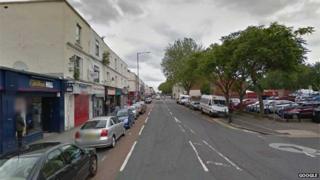 Community leaders in Bristol are meeting to discuss how to manage next year's Ramadan after some residents complained about late-night noise.
People living on Milsom Street in Easton said they were being kept awake by men "spilling on to the streets" at the time the Muslim fast was broken.
City councillor Margaret Hickman said residents had "been badly impacted" and solutions were needed for 2015.
Police said they had increased patrols and were visiting mosques.
'Like Piccadilly Circus'
Ms Hickman, Labour councillor for Lawrence Hill, said it had been "an accident of the calendar" as Ramadan coincided with the World Cup.
She said: "Late football matches prior to Ramadan meant people were gathering on Stapleton Road to look at the football in the cafes."
She said she had visited the area to see for herself what the residents, who did not want to give their names to the BBC, were complaining about.
Ms Hickman said: "It is incredibly noisy. One night I was so shocked - it was like Piccadilly Circus. Milsom Street is like a tunnel for that noise."
She said as next year's fast would be broken even later, she would be meeting the community, mosques and the police to devise a "workable solution".
Bristol West Liberal Democrat MP Stephen Williams said residents had complained to him about being kept awake "rather late into the night".
He said: "It does seem to be concentrated in a very small part of Easton and, of course, there are thousands of Muslims living in Easton and Lawrence Hill.
"It seems to be a very small minority of people who are basically behaving in an antisocial behaviour way and they should be dealt with in that light. This has got nothing to do with Ramadan."
Rizwan Ahmed, from the Bristol Muslim Cultural Society, said he had organised a community radio announcement to "encourage people not to loiter on the streets".