Bristol late night noise blamed on khat ban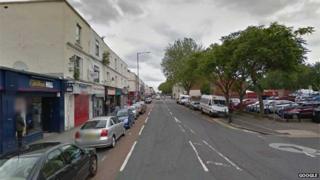 Late night noise in Bristol is "nothing to do with Ramadan" but is due to the recent ban on the drug khat, according to some in the city's Somali community.
Residents in Milsom Street, Easton had complained about being "kept awake" by men leaving Somali cafes and blamed it on the time the Muslim fast was broken.
Abdi Mohamed, from Bristol Somali Media, said it was not due to Ramadan but down to the closing of khat cafes.
He said it affected about 500 people who had lost their "social spaces".
'Worse after Ramadan'
Mr Mohamed said: "As of last month, in one area, almost 30 social spaces have gone."
He said each place catered for about 15-20 people, meaning "more than 500 people" now had nowhere to go.
He said no problems were reported last year, despite Ramadan late night prayers finishing at about 23:00 BST.
Mr Mohamed said they had met with the council and police to warn them "the khat ban would affect community cohesion".
"Imagine if you closed 30 pubs in an area in Bristol, what would happen? People need social spaces," he said.
Peter Anderson, of Bristol City Council's Safer Bristol team said it had a "positive" meeting with the Somali community on Tuesday but that he did not agree the khat ban was to blame.
"I don't think you can put it down to one thing. We have seen large congregations in the past linked to Ramadan and I don't think it's significantly affected by the closure of the khat houses," he said.
Khat became a class C drug after it was banned on 24 June.