Cossham minor injuries pilot goes ahead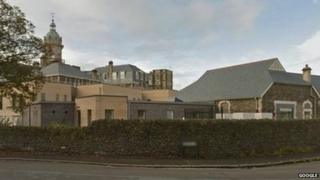 Plans for a minor injuries unit in Kingswood have been put on hold by a scheme to let GPs offer the service instead.
Health officials decided to explore the option after a report suggested a hospital unit would be less effective.
South Gloucestershire Clinical Commissioning Group (CCG) approved a 12-month pilot on Wednesday.
Campaigners who had called for the minor injuries unit said GP surgeries would be unable to cope.
Ben Bennett, NHS programme director for strategy and development, said: "We want local minor injury services and we're trying to work out the best way to provide those.
"We're not making a decision to rule out a minor injuries unit at Cossham.
"What we want to do is look at whether an alternative approach, which would have minor injuries services at local GP practices, might be a better way of doing it."
Cossham Hospital reopened last January after a £19m refit.
Speaking ahead of the decision, campaigner Reg Bennett said: "GP surgeries cannot handle minor injuries unless it's by appointment.
"If someone has cut their leg they want attention immediately and not to have to wait for someone to put stitches in."
The report also refers to a study of a minor injuries service in nearby Yate.
It showed 60% of people did not require treatment, only advice and guidance which they could have received from GP surgeries.
The report also refers to national research which said minor injuries units and walk-in centres have failed to reduce the number of people going to A and E departments which are increasingly under pressure.