County council appoints new director of children's services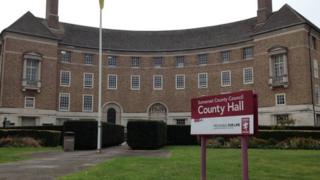 A new permanent director of children's services has been appointed in Somerset, three months after the departure of the previous boss following poor Ofsted ratings.
Julian Wooster, currently director of children's and adults' services in Portsmouth, will be paid £130,000-a-year.
The county council said he will take up his new role in Somerset in the spring.
Previous director Peter Lewis left in October.
Leader of the authority, Conservative John Osman said Mr Wooster was an "outstanding candidate" with a proven track record.
"Nothing is more important than the safety and wellbeing of our children, so we've been searching far and wide for the right person to lead our children's services on a permanent basis," he added.
This week a children's home in the county was given the lowest possible rating of "inadequate" by Ofsted following a recent inspection.
Inspectors said the local authority-run home was unsafe for the young people living there and cannabis was being used without staff taking action.
Two other council-run homes in the region were closed in September.