Long Ashton bypass returns to two-way traffic after viaduct repairs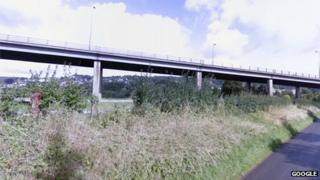 One of Bristol's busiest commuter routes is open to two-way traffic after being partially closed for five months.
The viaduct, which carries the A370 Long Ashton bypass, needed "essential maintenance" to replace worn joints and bearings.
Since August the road had been operating a tidal one-way system depending on the time of day.
An average of 19,000 vehicles are said to use the route, which was built in 1968, daily.
During the road works traffic was restricted to one of the three lanes.
A North Somerset Council spokesman said the authority had used the lane closures to carry out other maintenance work on the bypass.
"By combining this work the authority has saved around £75,000," he said.
"The work will carry on underneath the bridge for a number of weeks.
"Once complete major work on the viaduct will not be need for another 15 years."
The project cost £3.4m, with £2m of funding coming from the government, the remainder from the council.
Repairs to the badly-worn Long Ashton Road are due to take place in the spring following the extra use during the closure.