McDonald's Fishponds drive-through rejected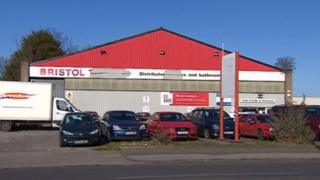 Campaigners who fought to prevent McDonald's opening a drive-through in a Bristol suburb say they are delighted the application has been refused.
People in Fishponds protested against the fast food giant's plans and gathered a 1,600-name petition.
A spokesman for McDonald's said it was disappointed with the city council's unanimous decision to reject the plan due to traffic concerns.
McDonald's said the take-away would have created 65 jobs in the area.
The youngest member of the campaign group, Ella, 11, spoke at the city council meeting.
She said the take-away would be a "magnet of unhealthy food" to young people.
Grant Hudson, another campaigner, said the issue had galvanised the community and he was "relieved and delighted" with the decision.
McDonald's said it would "reflect on (the) decision before making a decision about an appeal".